The accomplishments listed below are testimony to the perseverance and dedication of our incredible professional staff, members and volunteers. Listing accomplishments is important to change the perception about IDA. As we go forward, we need to tell our accomplishments so that IDA's value will be better appreciated and enhanced. So, here is a list of some of the many accomplishments, past and present.
IDA has made significant improvements to public's oral health with the following initiatives:
Tobacco Intervention Initiative (TII)
Child Dental Foundation (CDC)
Oral Cancer Foundation (OCF)
Emergency Dental Centre (EDC)
National Oral Cancer Registry (NOCR)
Healing Smiles Foundation (HSF)
IDA Community Centre.
The association strives to remove the glaring oral health disparities from the various segments of the population and the constraints in accessing oral care by the people. Unique identification cards were devised to assess needs, monitor outcomes and improving access, as under:
Child Oral Health Card
Family Oral Health Card
National Oral Health Card
Platinum Oral Health Card
Special Privileges Oral Health Card
Muskaan Oral Health Card.
The association has been successful in adding value to dental clinic by specialised training to deliver effective and prompt oral care service. Thus there are:
Tobacco Intervention Initiative (TII) Centres
Child Dental Centres (CDC)
Spot and Prevent Oral cancer Trauma (SPOT) Centres
Emergency Dental Centres (EDC)
National Oral Cancer Registry (NOCR) Centres
Healing Smiles Centres.
Another step that IDA has taken to assure the public about excellent service and high quality of dental care is by certifying clinics as IDA Approved Clinic which has been done in collaboration with National Board for Accreditation of Hospitals & Healthcare Providers (NABH).
IDA has been successful in promoting professional advancement of member dentist and kept them abreast of global changes. This has been brought forth by the following:-
Accredited Continuing Dental Education Programme (ACDEP)
Dental Practice Accreditation to improve delivered oral care
Educational Collaboration with University of California, San Francisco.
IDA has successfully supported research in dentistry for the purpose of improving the oral health of the public. For this IDA has done the following:
Developed necessary research infrastructure
Conduct oral cancer research
Promote compilation and assimilation of research information
Established Research Partnerships with private agencies.
The association has been successful in setting up a Survey Centre to collect information about oral health status, access and attitudes of public. The survey results will be used to guide programme planning to address identified needs.
IDA has been successful in its commitment for members at every stage of their career, from dental school, through to retirement.
IDA provides a plethora of valuable resources to meet the educational, networking, clinical, professional and practice management issues, as well as leadership development programmes just for members.
The association has set up Member Health Centre to safeguard them from occupational hazards.
IDA has set up Students' Forum for networking, sharing knowledge, interacting with teachers, other students for overall development.
All India Postgraduate Dental Students' Convention was planned as a part of Continuing Dental Education.
The association is successfully printing a range of publications catering to different sections of the dental fraternity like:
The IDA Times -- meant for dental professionals
Oral Health --- increases oral health awareness
Clinical Dentistry -- promotes clinical excellence
Product Profile -- provides technological updates on products and materials
Student Digest -- caters to the dental students
IDA Smiles -- highlights oral systemic disease
JADA -- Indian Edition of Journal of American Dental Association (JADA).
An exhaustive website conceived, redesigned, expanded and developed to cover a remarkable range of oral health topics. The association website incorporates a number of stand-alone websites. These include the following:
Indian Dental Association
Oral Cancer Foundation
Tobacco Intervention Initiative
Healing Smiles Foundation
World Dental Show
Delhi Dental Show
Child Dental Centre
Emergency Dental Centre
Indian Dental Research Foundation
National Oral Health Programme
IDA Employment Bureau
Continuing Dental Educational Programme
Webinars
Online CDE
Indian Dental Conference
The association has set-up a charitable Foundation committed to improving the oral health and support outreach to all communities in need. It is a catalyst for uniting people and organizations for philanthropic work for better oral health.
Another success milestone is the Online Employment Bureau facilitating easy access to job opportunities for dentists, including careers in IDA.
IDA organizes activities for professionals, students and public to provide opportunities for networking, knowledge exchange and learning latest professional techniques. Our online event planner helps a professional in advance to know about our events. Some of IDA's events are listed below:
World Dental Shows
International Symposium on Oral Cancer, Tobacco Cessation and Dental Caries
All-India Wellness Initiative
Workshop on Oral Healthcare - Strategic Planning
Workshop on Dental Personnel Resource Development jointly with Ministry of Health & Family Welfare.
The association has established the Resource Centre to help members avail resources for their clinical needs. These can be:
Dental manufacturers, dental suppliers, dental and oral health products
Dental publications
Patient education leaflets
IDA Catalogue
Drug index
Pharmaceutical companies.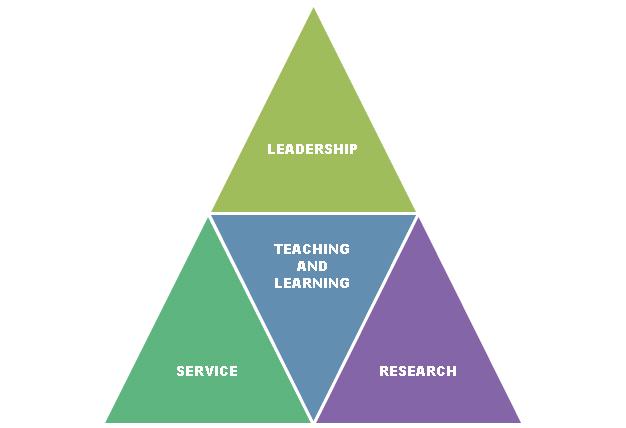 The mission of Indian Dental Association (IDA) is to lead individuals and institutions of the dental education community to address contemporary issues influencing education, research, and the delivery of oral health care for the improvement of the health of the public.
Provide leadership for the future of dental education and serve as the authority on the education of the dental, allied dental and advanced dental workforce.
These are considered to be the most important opportunities to discover the latest thinking and gain practical, hands-on experience whilst at the same time researching, comparing and purchasing new, innovative products and services.
Provide dental, allied dental, and advanced dental educators with the information, knowledge, and tools they need to prepare students, residents, and fellows for an undiscovered future.
Provide professional development resources targeted to the needs of new dental educators to enhance the pedagogical skills and competencies.
Encourage and support academic dental institutions in integrating models of interprofessional education as a foundation for preparing students, residents and fellows to provide patient-centered care.
Provide access to high quality curricular tools, templates and guidance to support effective teaching and learning in the classroom, the clinic or wherever learning occurs.
Promote the scholarship of teaching and learning as an integral part of institutional culture.
Promote the importance of research as the foundation of dental education, and of the science and practice of dentistry.
Encourage the integration of research into the mission of all academic dental institutions and provide opportunities for the discussion of research policy issues across the dental education community.
Promote opportunities for research collaborations that bring the differing strengths of each academic dental institution to the process of scientific discovery.
Advocate for increased funding for dental and craniofacial research and research training and enhance the competitiveness of academic dental institutions.
Produce relevant and timely research on key issues in dental education to support informed decision making by the dental education community and policy makers.
Guide the preparation of the dental, allied dental, and advanced dental workforce needed to meet the evolving oral health needs of a diverse society.
Support the recruitment, inclusion and success of individuals from minorities and low-income backgrounds in entering the dental, allied dental, advanced dental, and academic dental careers to develop the diverse workforce needed for the future of dentistry.
Identify, develop, and promote educational pathways that prepare the students for academic, research, practice, industry, and public service careers.
Identify, develop, and promote mechanisms to address the access to care challenge to improve the health of the citizens.
Provide access to IDA's CDEs and webinars to the dental community in order to strengthen the quality of dental education.